Source:
WikiLeaks: the latest developments
Zimbabwe's MDC dismisses cables as 'harmless thunderbolts' and Vanity Fair publishes its investigation into the Guardian and WikiLeaks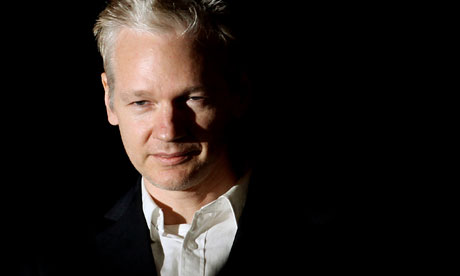 The piece also delves tensions within WikiLeaks, how those in the organisation who aren't Assange see what it was and what it has become. Perhaps complexities within Assange's position too: it ends with the assessment that "compared with others in his world of internet provocateurs, Assange is almost a traditionalist – one of the few of his kind willing to work with the mainstream press and conform, at least fleetingly, to some of their standards."
• A spokesman for Zimbabwe's Movement for Democratic Change (MDC) has called recent cable leaks on the country "harmless thunderbolts" and said ordinary Zimbabweans are actually more worried about the "leaks in their roofs". US diplomats report in the leaked cables conversations where MDC officials discuss options to peacefully force Robert Mugabe, of the rival Zanu-PF, to step down as president. Zimbabwe's attorney general has theatened action, though the MDC spokesman, Nelson Chamisa, told South African radio the party - in an uneasy coalition with Zanu-PF - was not daunted.
• Deep-sea explorers have introduced a WikiLeaks release into a legal battle with the Spanish government over sunken treasure. A cable published last month revealed the US state department had offered to help Spain against Florida-based Odyssey Marine Exploration, who found 17 tons of coins in a Spanish galleon, in return for Madrid's help in returning a painting seized by the Nazis to a US citizen.
The divers have filed a motion asking the appeal court hearing the case to require the US government to note its interests.
Rather than the already-leaked Guantánamo operation manuals, as many supposed he was talking about, there is reference to the "personal files of all prisoners who had been held at Guantánamo" as part of WikiLeaks' cache of documents.
Japan and the US proposed to investigate and act against international anti-whaling activists from the Sea Shepherd Conservation Society as part of a political deal to reduce whaling in Antarctic waters.